Universal Truck Service strives to be a one-stop shop for the maintenance, repair, and inspection of trailers, and tankers. Whether you have one semi-truck or an entire fleet, our team has the experience and expertise to effectively handle any job.
Trailer Service Specialists
Commercial trailers are essential for transporting valuable cargo for our customers, as a result their performance is essential for smooth operations. At Universal Truck Service, we specialize in trailer and tanker repair, offering comprehensive solutions to address the unique challenges these heavy-duty trailer may encounter. Our team of skilled technicians understands the demanding nature of trailer and tanker operations and possesses the expertise to tackle a wide range of repair issues.
From mechanical malfunctions to electrical problems specific to trailers, our technicians have the knowledge and experience to diagnose and resolve these issues efficiently. We pride ourselves on our ability to accurately identify the root causes of problems and provide effective solutions that restore the functionality and reliability of your trailer.
With Universal Truck Service as your trusted repair center, you can have peace of mind knowing that we are dedicated to delivering exceptional service and ensuring that your trailers are ready for the road, meeting the demands of your operations.
Whether you require routine maintenance, emergency repairs, or specialized services, our team is committed to providing top-notch solutions tailored to your specific needs. Our goal is to minimize downtime, maximize efficiency, and help you keep your trailers operating at their best.
Choose Universal Truck Service for reliable tank trailer repair services. Contact us today to discuss your requirements and experience the expertise and dedication that sets us apart in the industry. We look forward to serving you and ensuring the continued success of your business.
Our Trailer and Tanker Division is conveniently located at our 2nd location in New Brighton just off of Old Hwy 8 – a mere 2 miles away from our Main Location in Roseville, Universal Truck Service provides easy accessibility for all our valued customers.
For trailer or tanker services, contact us at 651-771-0801.
Trailer Services
DOT Inspections

PM Services

Trailer Floor Repair

Roof Repair

Roll + Swing Door Service

Liftgate Installation and Repair

Lift Axle Install and Repair

Suspension Repair

Side Panel + Soft Side Repair

Experience when it matters. Contact us today!
Schedule Service
Tanker Services
HM183 Inspections – Annual to 5 Year 

ABS Install – Programming & Repair

PM Services

Code Barrel Repairs – Repair of cracking, pits, section, suck-in, lay over, and rebarrel)

Aluminum & SS Jacket Wrap Repair & Replacement

Steam & Heat Panel Repairs

Custom Piping and Pump Systems – Including Discharge Piping Systems and Inner Manifold Lock Bar Systems

Overfill System Repair

Lining Inspections

Wet Kit Installations & Repair

Pump + Meter Installation & Repair

R-Stamp Certified

Weights and Measurement Calibration

Body Building Upfits & Tank Chassis Transfers

Compressor , Blower & air off system install & repair

Vacuum Tank repair

Hose Reel Installation and Repair

Suspension Repair & Alignments

Lift Axle Installation & Repair

Right weigh Scale Install & Repair

Custom Hose Building, Repairs, and Testing with Certs

Authorized Brenner, Polar, & Heil Warranty Repair Center

We offer a large variety of Tanker Parts
Don't wait. Put our experts to work for you today!
Get A Quote
Mobile Service
24 Hour Roadside Service – 365 Days A Year
Experience convenience and reliability during emergencies or everyday service requirements! Connect with us to access our mobile fleet tailored to meet your needs. Skip the hassle of waiting in long lines or arranging drivers for pick up and drop off. We bring our services directly to you. Our highly skilled technicians will promptly and expertly address any issues, ensuring efficiency and exceptional results. If you require our mobile service, please reach out to us at 651-639-0017.
Schedule Service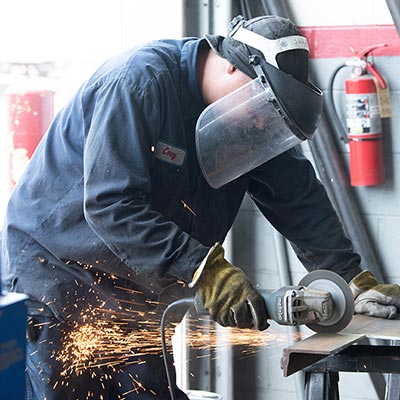 Fleet Specialists
Universal Truck Service is your ultimate destination for comprehensive fleet maintenance and repair solutions. Our extensive range of fleet services offers discounted labor rates and a strong emphasis on cost-effective repairs. We understand the intricate nature of managing maintenance and repair tasks for fleets of all sizes. With our 20 years of industry experience, you can rely on us to provide reliable commercial fleet services customized to your unique business requirements.
Safeguard your investment: Fleet units are a vital investment for your business, and we prioritize their protection through expert repair and meticulous fleet maintenance services.
Minimize downtime: Time is valuable, and we recognize the importance of minimizing fleet downtime. Benefit from our prioritized scheduling and accurate time estimates to keep your fleet on the road.
Optimize your budget: Our skilled team specializes in fleet repair, offering negotiated labor discounts and a sharp focus on value-driven repairs, ultimately reducing your overall cost of ownership.
Complimentary Delivery: Streamline your fleet maintenance experience with Universal Truck Service's complimentary delivery services exclusively designed for our valued fleet accounts. If interested, simply contact our dedicated Service team at either of our locations. They will gladly provide you with all the necessary information regarding the availability and terms of our convenient Pickup and Delivery service. Experience the ease and efficiency of Universal Truck Service as we go the extra mile to ensure your fleet stays on the road without disrupting your busy operations.
Experience the ease and efficiency of Universal Truck Service as we go the extra mile to ensure your fleet stays on the road without disrupting your busy operations.
Contact our service department to get an estimate at 651-639-0017.
Get A Quote